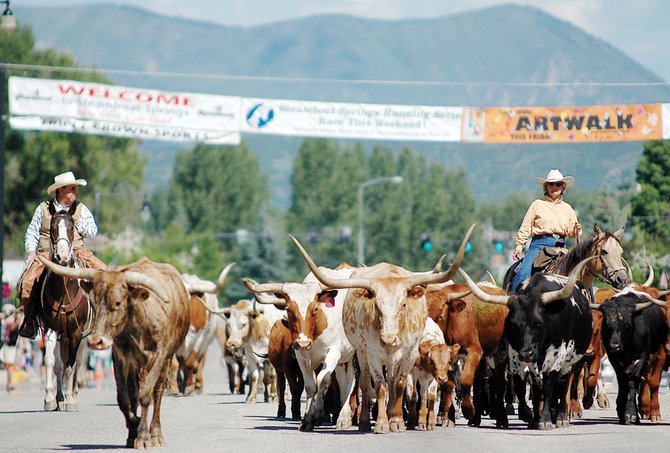 Traffic in downtown Steamboat Springs was ground to a halt July 6, 2009, as the Saddleback Ranch Cattle Drive sent a herd of longhorns from the west end of downtown to the rodeo arena near Howelsen Hill. Organizers of the popular downtown cattle drive during the Fourth of July holiday have raised the $1,500 needed to bring the event back this summer.
Stories this photo appears in:
One of the best parts of Steamboat's traditional Fourth of July observances has cleared its financial hurdles, allowing cowgirls and cowboys to push a herd of cattle through downtown July 1.