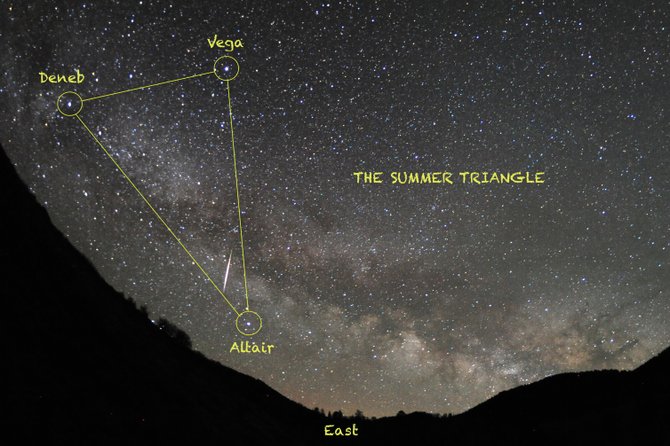 Catch the three bright stars of the Summer Triangle asterism — Vega, Deneb and Altair — rising in the northeastern sky at about 10:30 p.m. in mid-June. In this image, taken April 22, a bright Lyrid meteor streaks through the Summer Triangle just above Altair while the star clouds of the summer Milky Way rise above the mountains.
Stories this photo appears in:

When the sun goes down and the summer stars come out, three of the first ones you see, high in the northeastern sky, will be the trio of bright stars that forms the corners of the Summer Triangle.