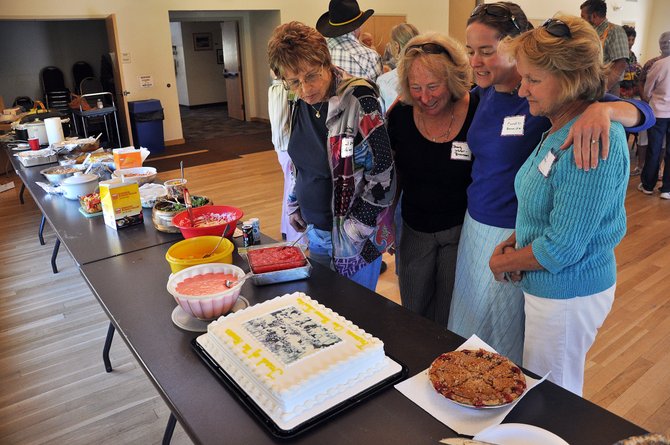 Routt County Pioneer Picnic attendees from left, Carol Stehley, Beverley Lehrer-Brennan, Candice Bannister and Julie Solley admire a cake Sunday decorated with a picture of an early Routt County pioneer picnic taken in 1900.
Stories this photo appears in:

When Jo Semotan started to plan this year's Routt County Pioneer Picnic, she considered adding music to the annual event. Or a dance floor. Or a formal program. But Semotan decided those things could distract from the gathering's real draw.