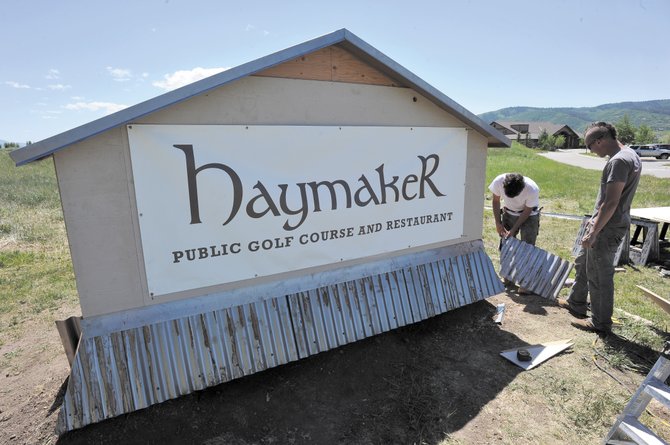 Kyle Buckler, left, and Lucas Sullivan, of Calcon Constructors, work on a new sign in front of the Haymaker Golf Course on Wednesday afternoon. The city's 1 percent lodging tax will be freed up from supporting the golf course in 2014, and the city on Wednesday initiated the first step in identifying the future use of the tax.

Stories this photo appears in:

City revenue expected to attract a crowded field of suitors
The future of Steamboat Springs' lodging tax likely won't be decided until December, but one thing about the annual revenue stream already is certain: several suitors are preparing to ask for a piece of it.