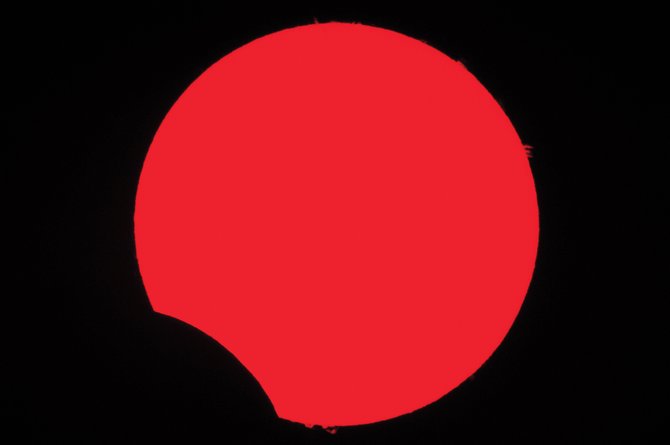 Earth-sized solar prominences flare up around the edge of the sun as the moon glides between the Earth and the sun on May 20. This is the view through a hydrogen-alpha solar telescope, which allows solar details to be seen that are otherwise hidden from view.
Stories this photo appears in:

To date, I've spent 31 minutes and 23 seconds in the shadow of the moon, watching and photographing eclipses of the sun. Because the moon's shadow rarely comes to me, I have to chase it around the world, wherever it might fall.