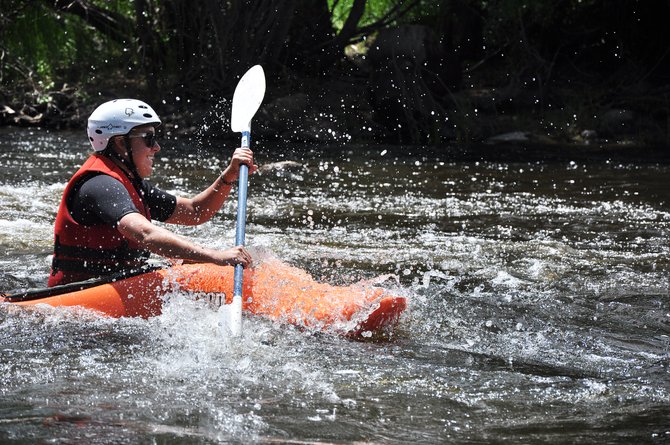 Kailey Fischer kayaks Monday in the Yampa River near downtown Steamboat Springs. Monday's high hit 87, unofficially becoming the hottest June 4 on record.
Stories this photo appears in:

The record heat on Monday was likely just enough to suck the remaining snowpack out of the mountains surrounding Steamboat Springs.