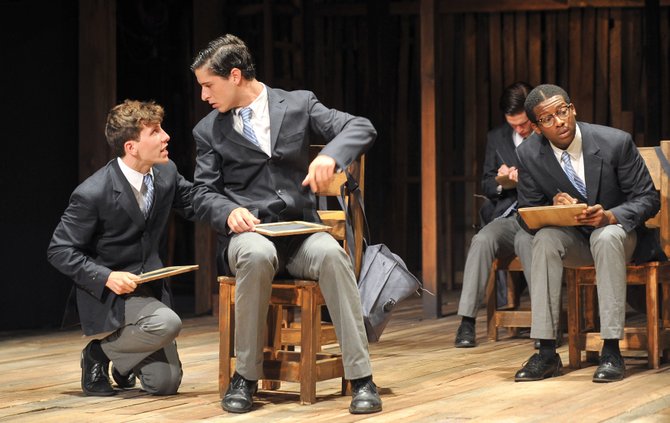 Joe Hill, left, and Adam Maggio share a scene in a run-through for "Spring Awakening" on Wednesday at the Perry-Mansfield Performing Arts School and Camp. The school will present the Tony Award-winning musical at 8 p.m. Thursday, Friday and Saturday. Tickets are available for $25.
Stories this photo appears in:

The show's themes are common threads in the roller coaster of teenage emotions, and one Steamboat performer said it's a performance that high school-age students should see.