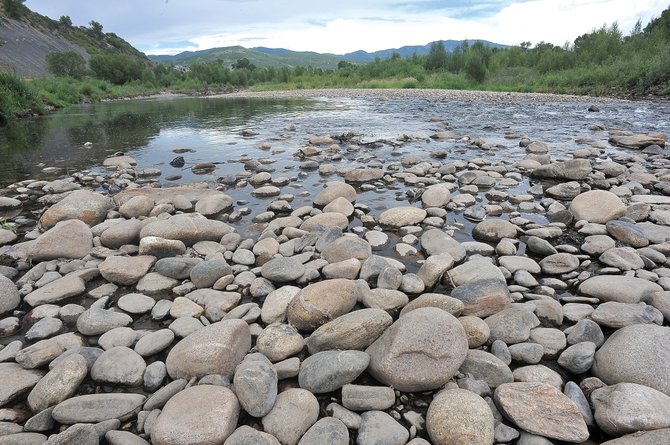 Rocks normally covered by flowing waters sit exposed on the banks of the Yampa River on Tuesday afternoon. Despite recent rains and conservation, the river level on the Yampa remain low.
Stories this photo appears in:

The consortium of four Steamboat Springs-area water districts report a 15 percent drop in water use since mandatory restrictions were enacted in late June. That translates to a savings of about 700,000 gallons a day.