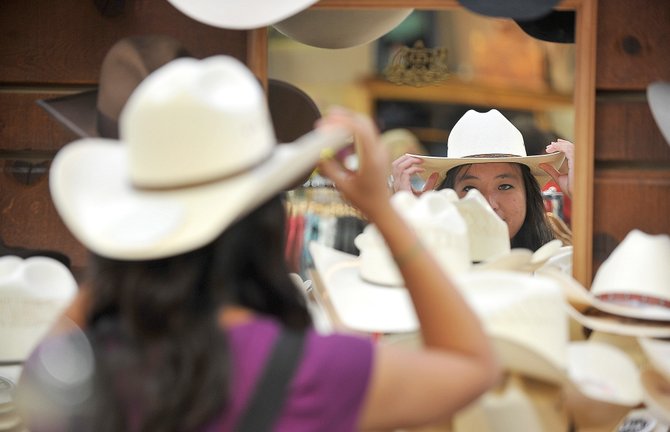 Michelle Shen, from New Jersey, shops for cowboy hats at F.M. Light & Sons in downtown Steamboat Springs on Tuesday afternoon. City officials are working to change the way community groups like Mainstreet Steamboat Springs apply for city funding.
Stories this photo appears in:

The city of Steamboat Springs is looking to play a more active role in vetting and awarding grants to a small number of community groups that don't fit into the city's established funding process for local nonprofits.