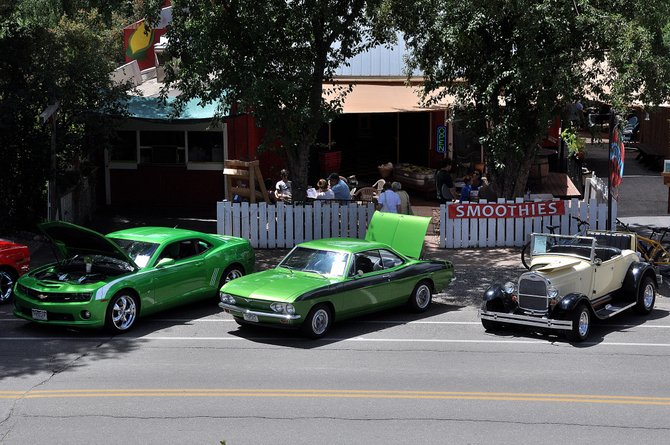 Classic and modern cars line Yampa Street on Sunday during the Motorhead Madness Car Show. A team of volunteer urban planners spent part of the weekend in Steamboat Springs talking with stakeholders about how Yampa Street can be revitalized.
Stories this photo appears in:

On Saturday a team of planning experts from the Colorado Chapter of the Urban Land Institute told Yampa Street stakeholders a lot can be done to increase their street's vibrancy and accessibility to pedestrians.