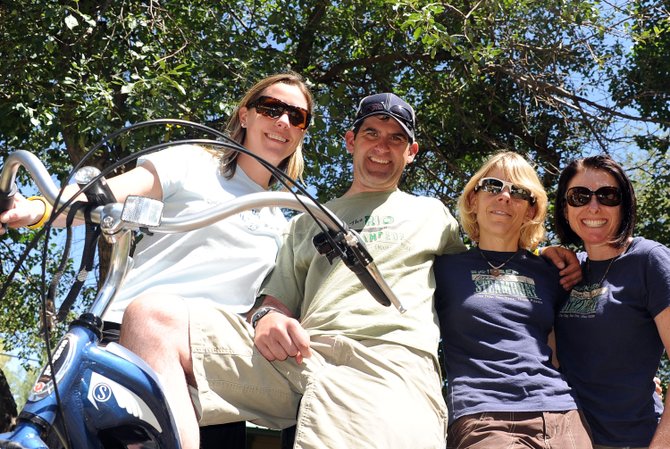 Brad Cusenbary is flanked by the Tour de Steamboat team, from left, Laura Cusenbary, Katie Lindquist and Abi Slingsby. Brad Cusenbary said a bout with a brain tumor caused him to consider stepping away from his role at the top of the Tour, but the idea of helping children with cancer — the event benefits the Sunshine Kids Foundation — proved too much. Cusenbary still is battling the effects of the tumor that first was discovered more than three years ago.
Stories this photo appears in:

Brad Cusenbary has greeted nearly every single day for the past three years the same way: He runs a diagnostic test through is body, checking to see what abilities he has won back from the brain tumor that changed his life.