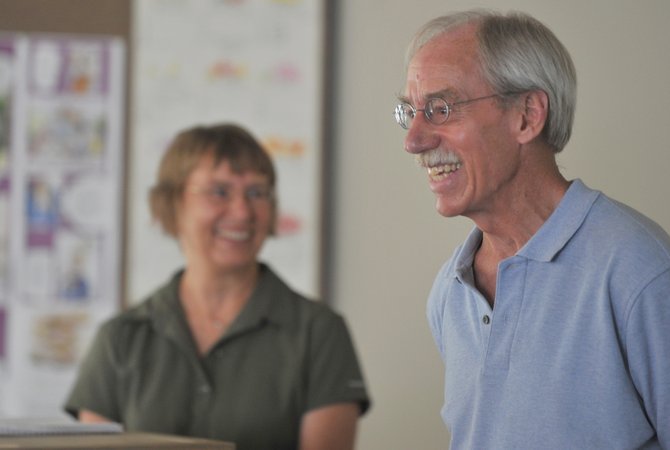 John Wither recalls a story about sliding off the roof of his home on a sled along with his sister Sally, behind, on Friday during the Brown Bag Lunch Series at St. Paul's Episcopal Church. The organizers of the series, which usually is held at the Tread of Pioneers Museum, moved the event to accommodate the large number of people.
Stories this photo appears in:
The Wither kids often got 25 cents each from their parents for popcorn and a movie. (It was always a Western, naturally.) But most of their leisure time was spent outdoors.