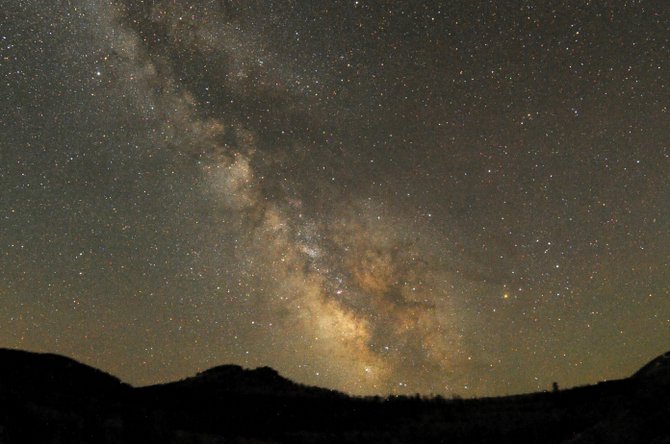 From a dark sky location, the summer Milky Way is stunning. In this time-exposure image, star clouds containing billions of distant suns are shown interspersed with tendrils of dark, obscuring dust and gas. The Milky Way, our home galaxy, is estimated to be about 80,000 light years across.
Stories this photo appears in:

When the bright moon is not in the sky, the dark summer night reveals one of its most spectacular treasures, the soft, misty glow of the Via Lactea, or the Milky Way.