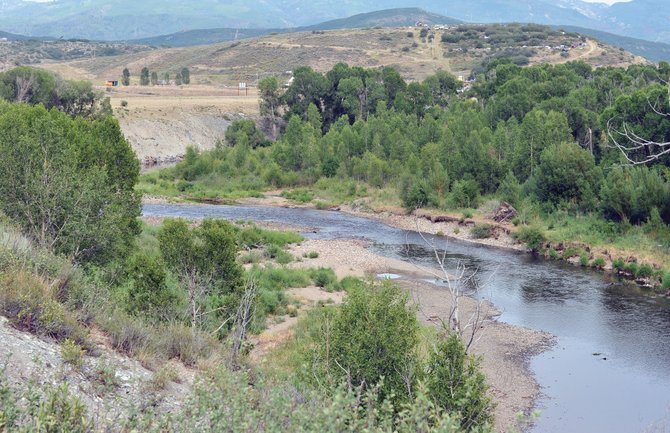 Water winds its way past the widening banks of the Yampa River west of Steamboat Springs. The flow on the Yampa River dropped back below 85 cubic feet per second Friday, prompting a ban on commercial tubing. It's a voluntary closure for the public.
Stories this photo appears in:

The river was flowing at only 81 cfs through downtown Steamboat on Friday morning, below the threshold established by the Yampa River Management Plan.