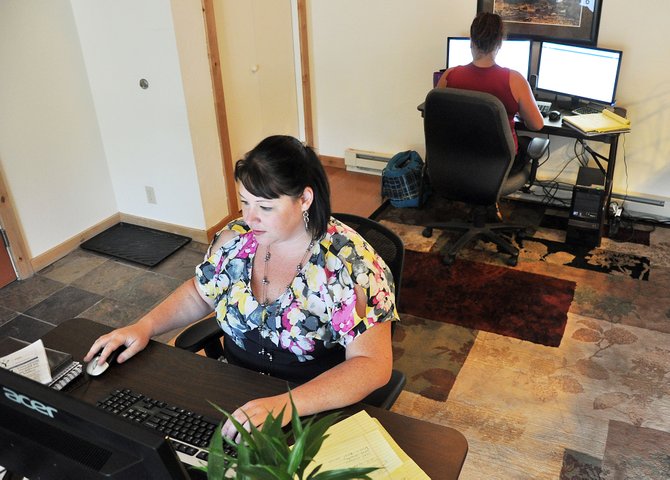 LDM Global marketing and customer service manager Sarah Nunham, front, and accountant Amy Maxwell work out of a condo Wednesday near Mount Werner. LDM Global CEO Chris O'Reilly said he plans to expand his location-neutral business by doubling the staff and establishing a permanent headquarters in Steamboat.
Stories this photo appears in:

LDM Global has offices in London, New York, Paris, Sydney, Brussels and Reston, Va., but CEO Chris O'Reilly plans to establish his company's headquarters in Steamboat.