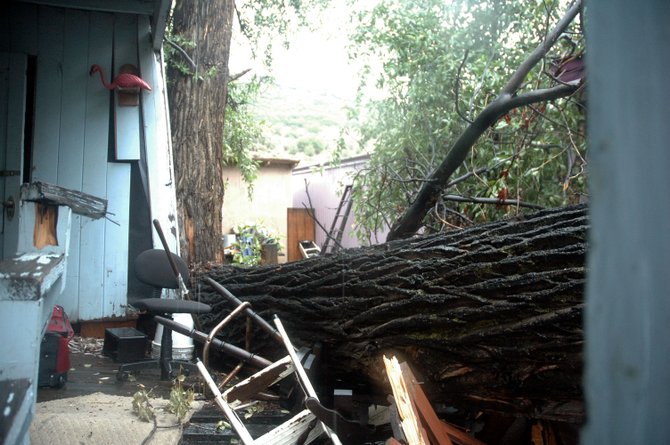 A large cottonwood tree fell in-between two mobile homes Friday evening during a heavy rainstorm. No one was injured and there was damage to one house's porch and the other's roof.
Stories this photo appears in:

No one was injured when a large cottonwood tree fell between a couple of homes in Dream Island on Friday evening during a thunderstorm. Responders have not determined a cause.