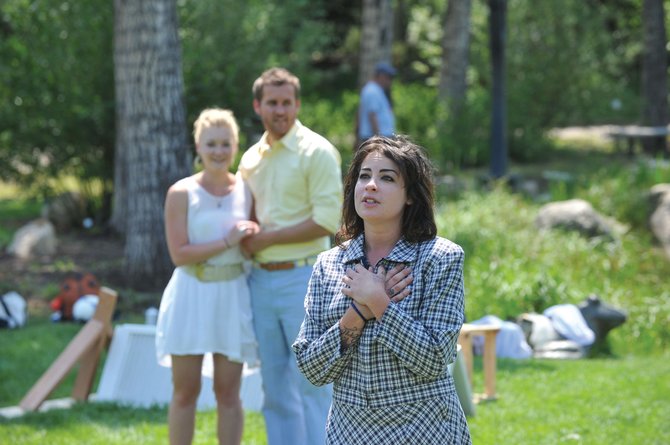 Actor Jacquie Fee performs during a rehearsal for "Tartuffe" Tuesday at Yampa River Botanic Park. Tartuffe is part of the Piknik Theatre Festival, which kicks off at the park Friday with "Twelfth Night."
Stories this photo appears in:

Cut-offs, sunglasses, harmonic synth-pop and contemporary jokes punctuate a new musical adaptation of the traditional French play "Tartuffe," which will debut Saturday at the Yampa River Botanic Park as a part of Piknik Theatre.