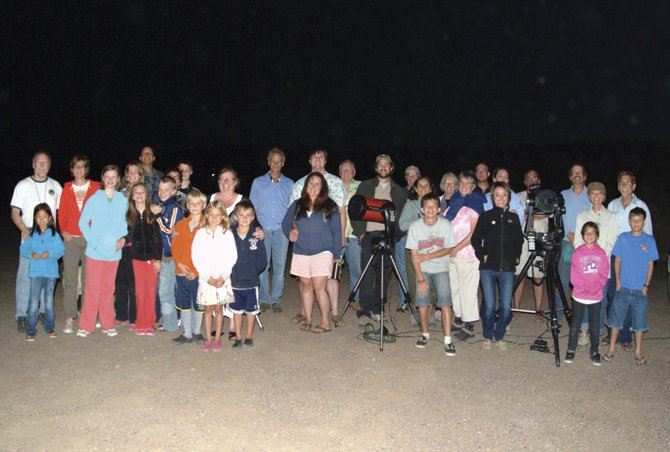 About 65 astronomy enthusiasts of all ages joined Colorado Mountain College astronomy professor Jimmy Westlake and Stagecoach State Park seasonal interpreter Andrew Henry on Friday night for the inaugural "Stagecoach Star Party" at Stagecoach State Park. Visitors got to view the moon, Mars and Saturn through a variety of different telescopes.
Stories this photo appears in:
It seems like something is missing from our evening sky. For the first several months of 2012, the dazzling "evening star" Venus dominated our evening sky as soon as the sun went down.