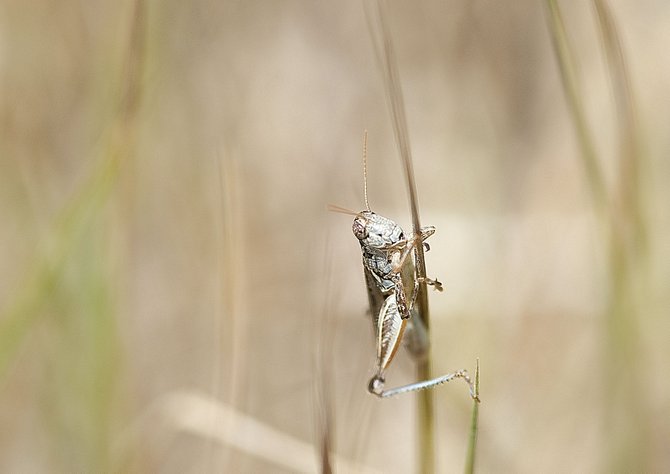 Professor Alex Latchininsky, of the University of Wyoming, confirmed Monday that the early arrival of mild weather in Northern Colorado and Southern Wyoming this year provided the potential to give juvenile grasshoppers a fast start.

Stories this photo appears in:

The unusually long winter of 2011 and the cold moisture that persisted into May of last year was supposed to have kept the lid on grasshopper populations in 2012. Now, there are early signs that ongoing drought has the insects poised to make a comeback.