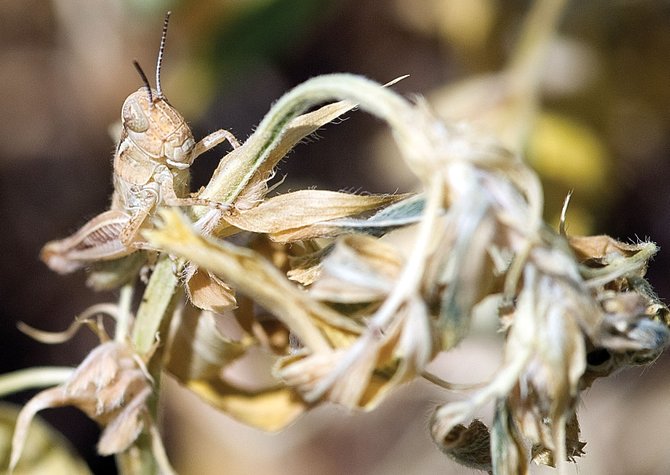 As if the dry conditions were not challenging enough, ranchers and homeowners in Steamboat Springs soon could face another nemesis. Fields in the area already are filled with small grasshoppers, and officials are worried that the populations will continue to grow as dry conditions persist.
Stories this photo appears in:

The unusually long winter of 2011 and the cold moisture that persisted into May of last year was supposed to have kept the lid on grasshopper populations in 2012. Now, there are early signs that ongoing drought has the insects poised to make a comeback.