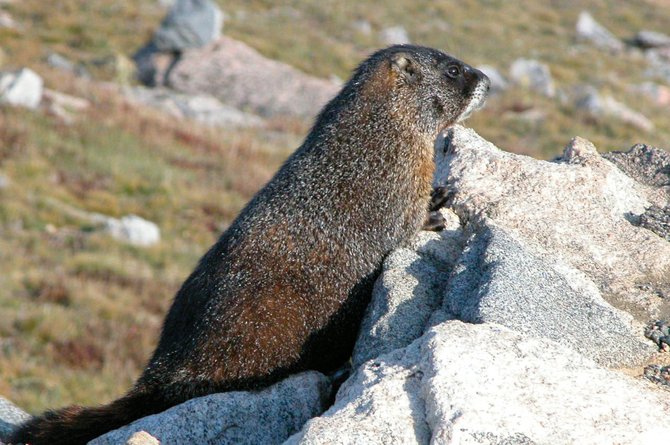 Can a rodent forecast the weather? If groundhogs are not common where you live, you can do what Alaska did in 2009 and declare Feb. 2 to be "Marmot Day." After all, groundhogs are marmots. This big fellow definitely saw his shadow on this sunny day in the Flat Tops Wilderness Area south of Steamboat Springs.
Stories this photo appears in:

Groundhog Day is coming up this week. The origin of this unusual holiday can be traced back hundreds of years, although not in the same form that we celebrate it today.
January 30, 2012 7:43 p.m.