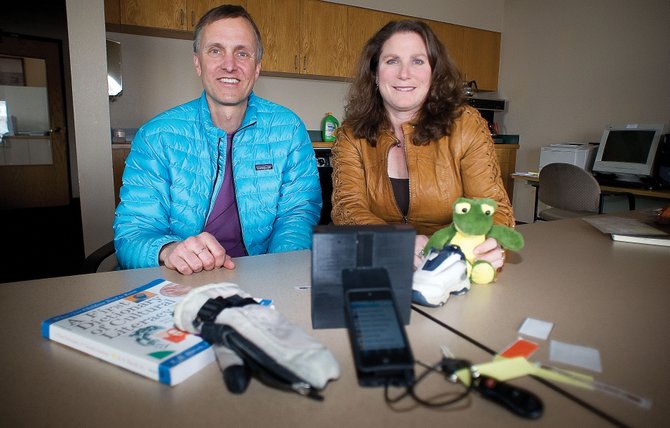 Tony and Carrie Requist started a new company called U Grok It, and their product is a handheld device that uses a smartphone application to find items marked with inexpensive battery-free tags.
Stories this photo appears in:

Tony and Carrie Requist were invited to debut U Grok It during the prestigious Launch Festival in San Francisco this week. The feedback has been positive.

Requists to introduce U Grok IT this year
Need help finding your lost stuff? Carrie and Tony Requist did. With three children participating in a variety of activities, their things started to disappear. So the couple who moved to Steamboat Springs in 2000 set out to create a product to find their lost items.