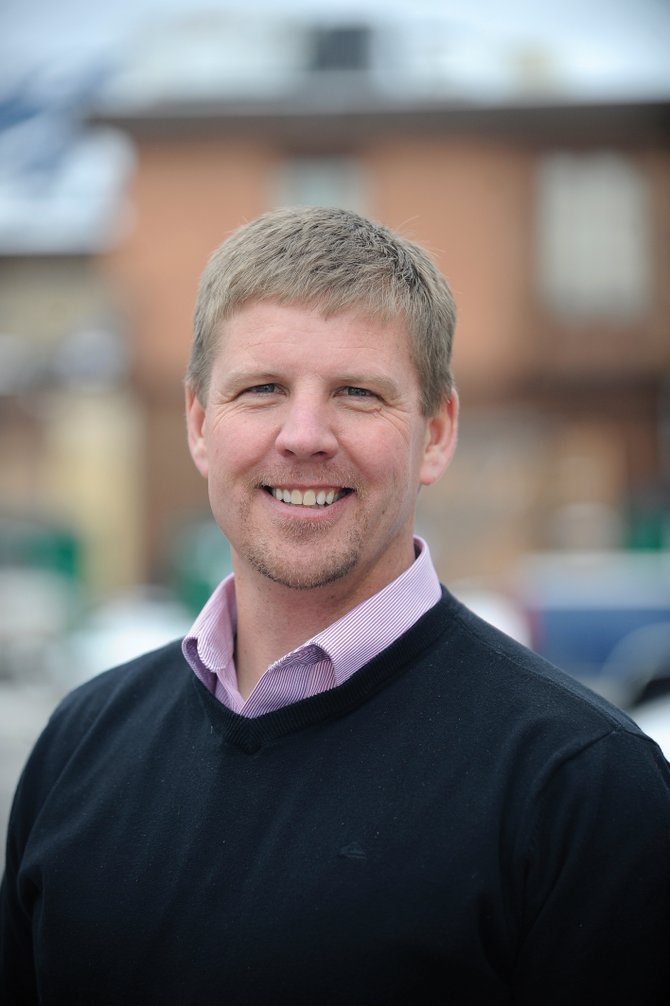 Joel Rae
Stories this photo appears in:

Steamboat Springs City Administrator Deb Hinsvark announced Friday afternoon that Steamboat Springs Police Chief Joel Rae and Deputy Chief Bob DelValle have been put on paid administrative leave pending an investigation into serious allegations by former detective Dave Kleiber.
The purpose of the meeting is to discuss the city's upcoming investigation into the damaging accusations of misconduct against Police Chief Joel Rae and Deputy Police Chief Bob DelValle.
The emergency meeting was called Friday, less than two days after council members read a 10-page letter from former Steamboat Police Detective Dave Kleiber that alleges the police chief and deputy police chief have created "an atmosphere of fear and intimidation" and "a hostile work environment" at the police department.
Former Steamboat detective criticizes police department leadership
An email from a former detective is being distributed in the Steamboat Springs community with damaging accusations against the chief and deputy chief of police.

With much of the country engulfed in a passionate debate about gun control, the Yampa Valley's police chiefs jumped into the conversation Thursday and questioned the enforceability of some of Colorado's newest laws.
Ron Lindroth, the department's chief since 2009, will become the new chief of a fire district in Belgrade, Mont. Police Chief Joel Rae will become director of public safety.