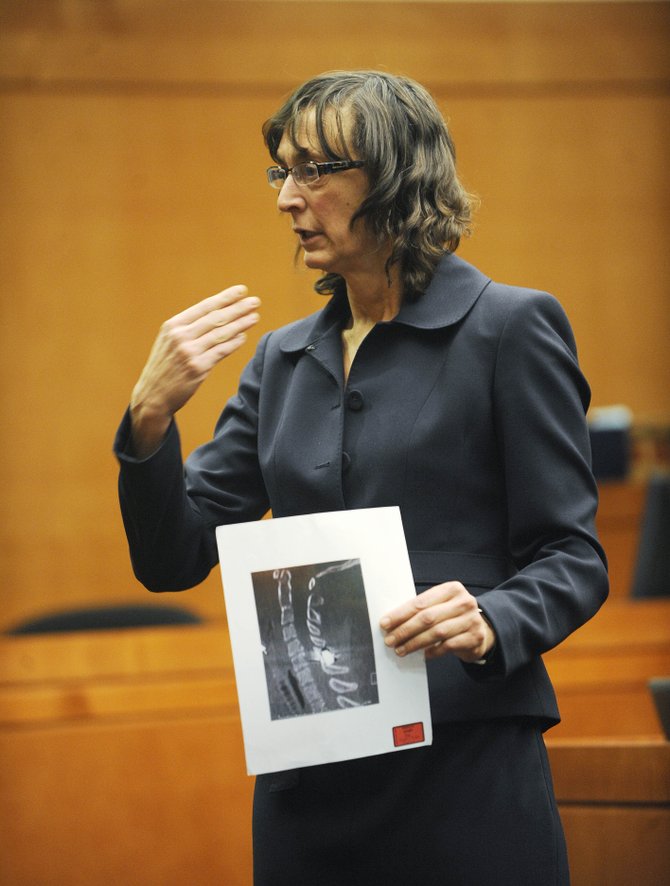 Routt County Public Defender Sherly Uhlmann gives her closing argument during the Robert Cash trial Wednesday at the Routt County Justice Center. Uhlmann is holding a copy of an X-ray showing the bullet that was removed from Rhonda Heaton's spine.
Stories this photo appears in:

It's now up to the jury to decide the fate of Robert Cash, the man on trial for attempting to murder his wife in Steamboat Springs. The prosecution and defense delivered their closing arguments Wednesday.
January 18, 2012 5:58 p.m.