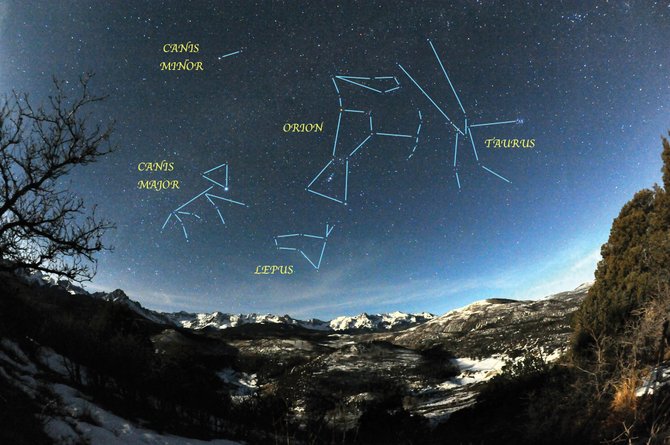 The great bullfight, starring Orion the Hunter, Taurus the Bull, Canis Major the Big Dog, Canis Minor the Little Dog and Lepus the Rabbit, takes place every clear night in our winter skies, as seen in this wide-angle view looking out over the moonlit Mount Sneffels Wilderness near Ridgeway.
Stories this photo appears in:

Winter is an excellent time to start learning the constellations. The winter sky contains more bright stars and constellations than any other season of the year.
January 17, 2012 4:39 p.m.