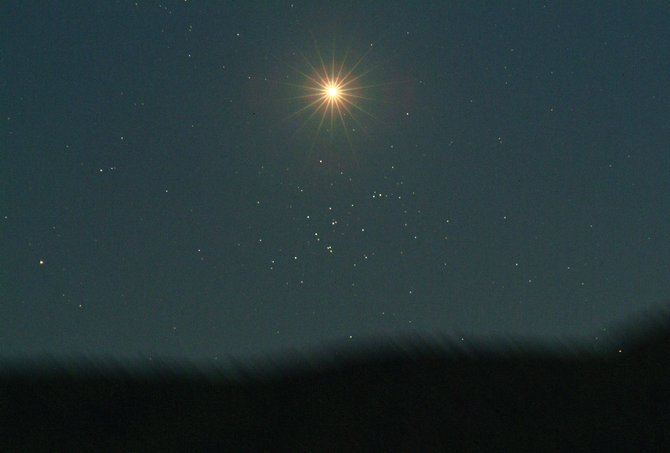 Venus blazes in our sky this season as our evening star. On June 20, 2010, Venus passed through the Beehive star cluster, as seen in this image. A similar event will happen on April 2 and 3 when Venus passes through the Pleiades, or "Seven Sisters," star cluster.
Stories this photo appears in:

Venus, the lovely evening star, is dominating our evening sky right now. She is the first "star" that you'll see pop out of the evening twilight, so feel free to make a wish on her.
January 12, 2012 7:11 p.m.