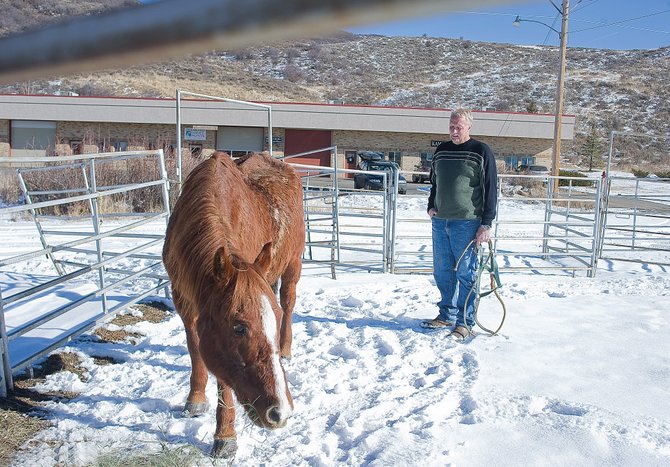 Veterinarian Mike Gotchey explains how he and eight others helped rescue Ser Vivor from the North Routt backcountry Sunday. The horse, which is thought to have spent four months in the wilderness, was spotted by a group of snowmobilers that was riding in the area.
Stories this photo appears in:

Ser Vivor may be a small horse, but he somehow survived as many as four months in the North Routt backcountry, grazing on the sparse feed he found in tree wells exposed by the dry climate.
January 10, 2012 5:40 p.m.