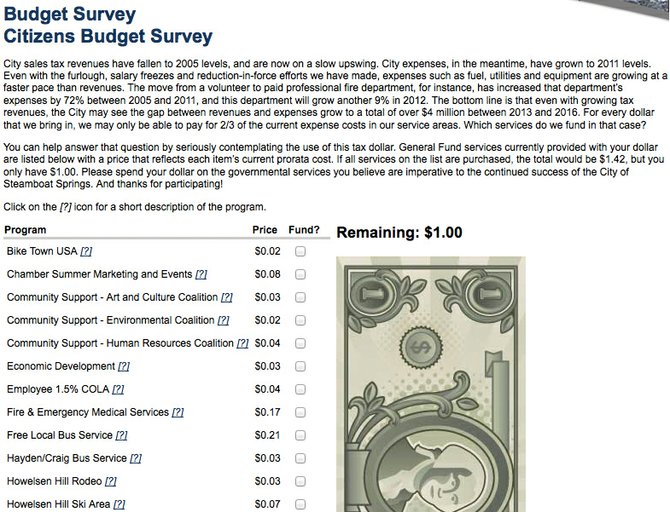 The city of Steamboat Springs' budgeting survey starts with an explanation about the city's finances and about why cuts may be necessary in the future.
Stories this photo appears in:
The city's budgeting survey asks people to prioritize a list of city services, which are provided with a cost that totals $1.42, but there is only $1 to spend.
January 6, 2012 4:50 p.m.