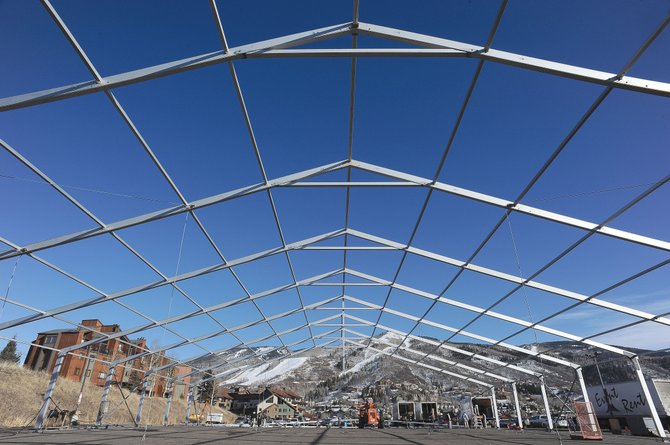 Crews work to construct the frame of a large tent for the annual MusicFest in the northwest portion of Knoll parking lot off Mount Werner Circle. MusicFest is a package travel tour that draws thousands of fans of the Texas Americana music genre for six days of concerts with 40 bands, parties and skiing. This year's MusicFest begins Thursday, and a portion of the parking lot will be closed through Jan. 13.
Stories this photo appears in:

It was about this time of year in 2008 when David Beck first came to Steamboat Springs. It was the week of MusicFest, an annual Americana and Texas music festival and group ski trip that draws thousands of music fans from Texas, as well as bands from across the world.