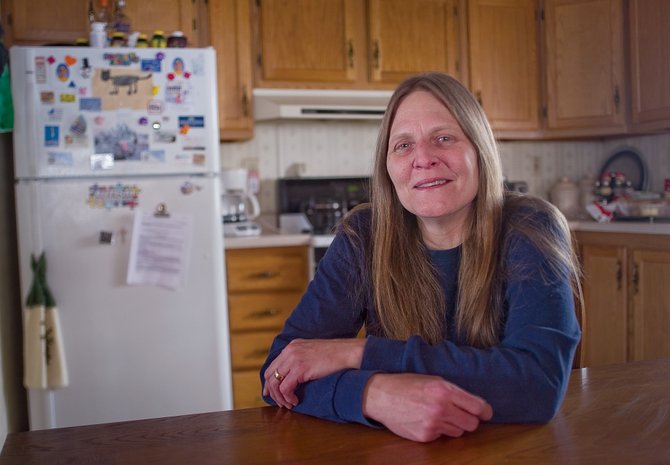 Meredith Herndon sits in the kitchen of her Steamboat Springs home Wednesday afternoon. Herndon suffers from atypical trigeminal neuralgia, an illness that sends near-constant waves of pain through the nerves and muscles in her face.
Stories this photo appears in:

The first days of March bring a couple of fundraisers for Steamboat Springs residents living with rare medical conditions. Thursday's fundraiser will benefit Meredith Herndon. The hydrocephalus fundraiser Sunday will support research to find a cure for the condition.