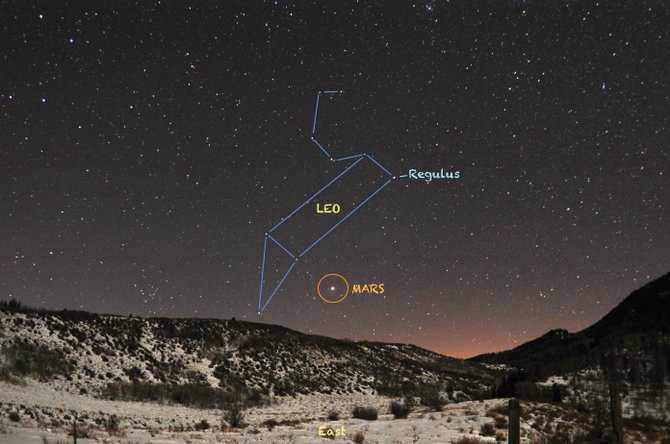 Earth will pass Mars this week in their race around the sun, placing the two worlds at their closest point for the next two years. Look for Mars rising in the eastern sky as darkness falls, not far from Leo's brightest star, Regulus.
Stories this photo appears in:

Once every 780 days, Earth passes in between Mars and the sun, placing the two planets as close together as possible. This alignment of worlds is called opposition.
February 28, 2012 4:58 p.m.