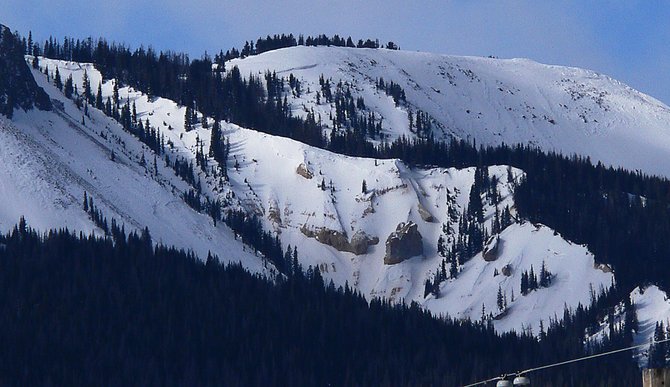 Avalanche expert Art Judson captured evidence of six avalanches in this photograph taken Sunday morning of the north side of Sand Mountain just west of Steamboat Lake. Judson estimated the largest fracture, seen just left near the top of the peak, was 6 or 7 feet deep.
Stories this photo appears in:

High winds that roared over the mountains surrounding Steamboat Lake on Saturday left behind nearly two dozen reminders of the weakness of Colorado's snowpack.