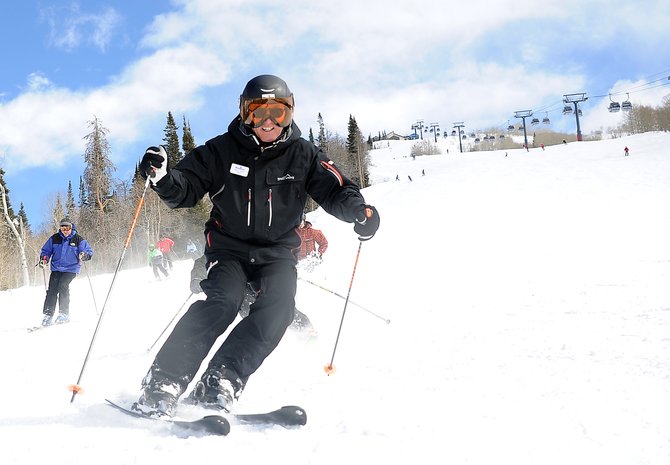 Billy Kidd leads a pack of skiers from his afternoon clinic down the edge of Heavenly Daze on Friday morning. In addition to emphasizing the bent knees-legs apart-arms wide posture he said is the key to all good skiing, Kidd said skiing down the side of a run can help a skier frustrated by powder day push piles avoid the worst of the trouble.
Stories this photo appears in:

What if the steep and deep isn't for you?
Whatever you do, don't say it loudly, not here in Ski Town USA. Definitely don't say it in front of anyone with a beard thick enough to attract icicles. For some people, powder skiing is not fun. No, really.
February 25, 2012 9:59 p.m.