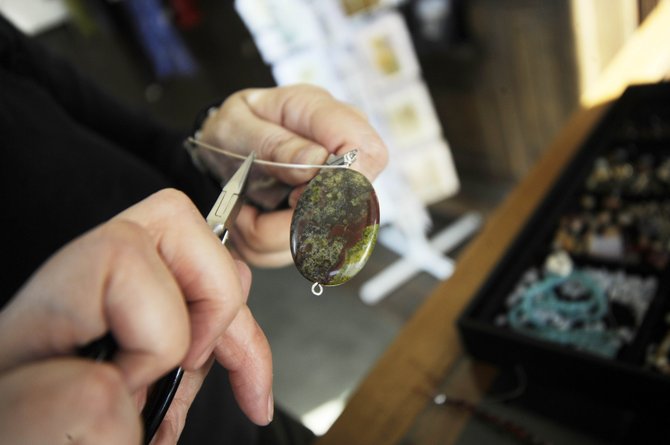 Sheila Weekly wraps wire around a pendant.
Stories this photo appears in:
Sheila Weekly feels naked without a necklace and earrings, but it's not out of vanity. Her first love was stones, and now at age 56, she's rekindled the flame. She's found herself deeply enamored of making jewelry, a meditative hobby she's turned into a personal dream.
February 25, 2012 9:18 p.m.