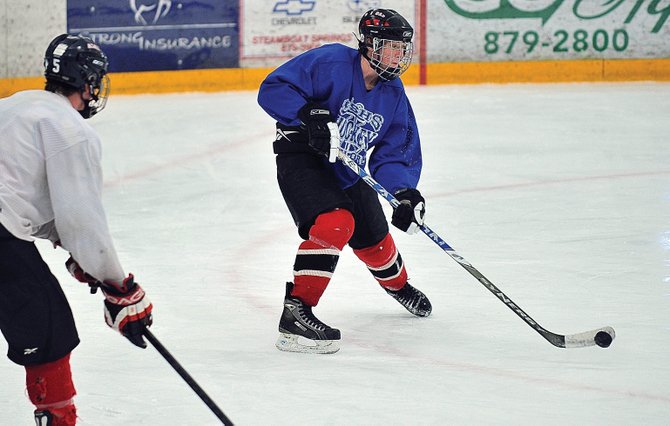 Steamboat Springs' Jace Worden works with teammates in a drill during practice Thursday afternoon at Howelsen Ice Arena.
Stories this photo appears in:

Sailor overcomes odds with key hockey season
Get Jace Worden to tell the story, and he can rattle it off like second nature. He's told it so many times that it rolls out like a memorized Mother Goose nursery rhyme.