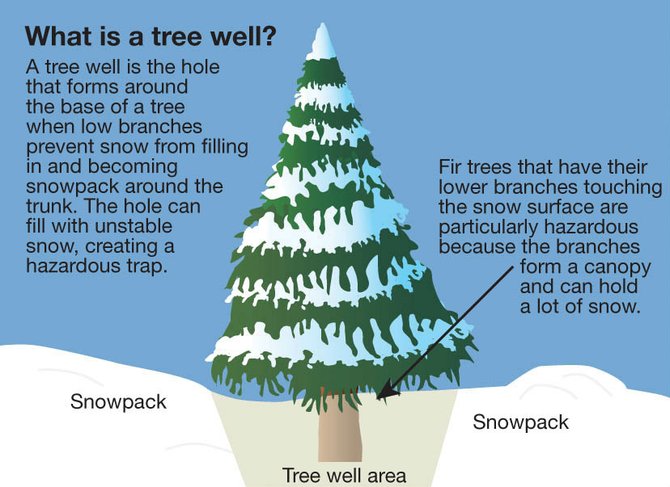 Source: www.treewelldeepsnowsafety.com
Stories this photo appears in:
I had been traversing through the trees, looking for a few waist-deep turns before lunch, when I got tangled up and fell sideways. Suddenly, I became aware that my feet were above my head and my head was several feet below near the trunk of a medium-sized conifer. A surge of fear accompanied the realization: I was stuck in a tree well.
February 24, 2012 9:54 p.m.