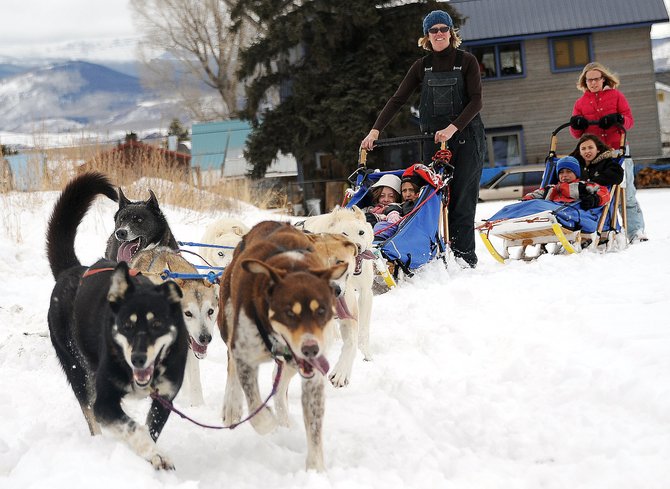 A team of dogs mostly composed of Iditarod finishers rounds a corner on a snowy field next to South Routt Elementary School on Wednesday. Tami Thurston offered rides to students, helping cap off lessons they'd been learning about the dogs and the race.
Stories this photo appears in:
The dogs from Double T Kennels almost made as much of a commotion as the South Routt Elementary School students, who took a little time from their school day Wednesday to ride behind a team filled mostly with Iditarod finishers.