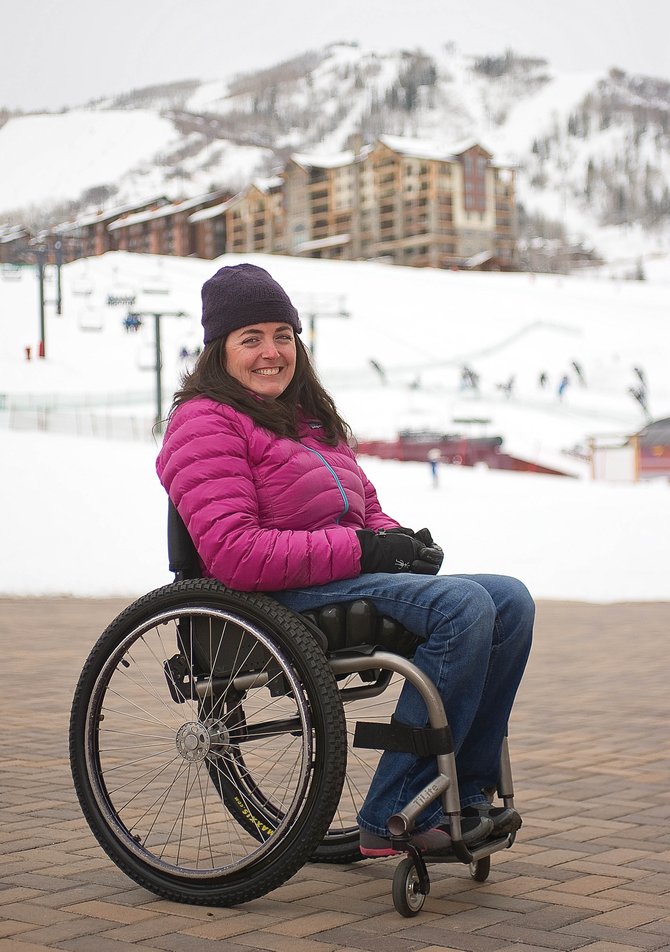 Although a ski accident more than 10 years ago left her paralyzed from the waist down, Rebecca Shephard has kept up an active lifestyle by skiing, waterskiing, biking, swimming, kayaking and rafting.
Stories this photo appears in:

Things go quiet, and there is a sense of unease. But Rebecca Shephard doesn't pause or hesitate. She's been here before, explaining a life-changing event to someone who doesn't know and is uneasy about asking.