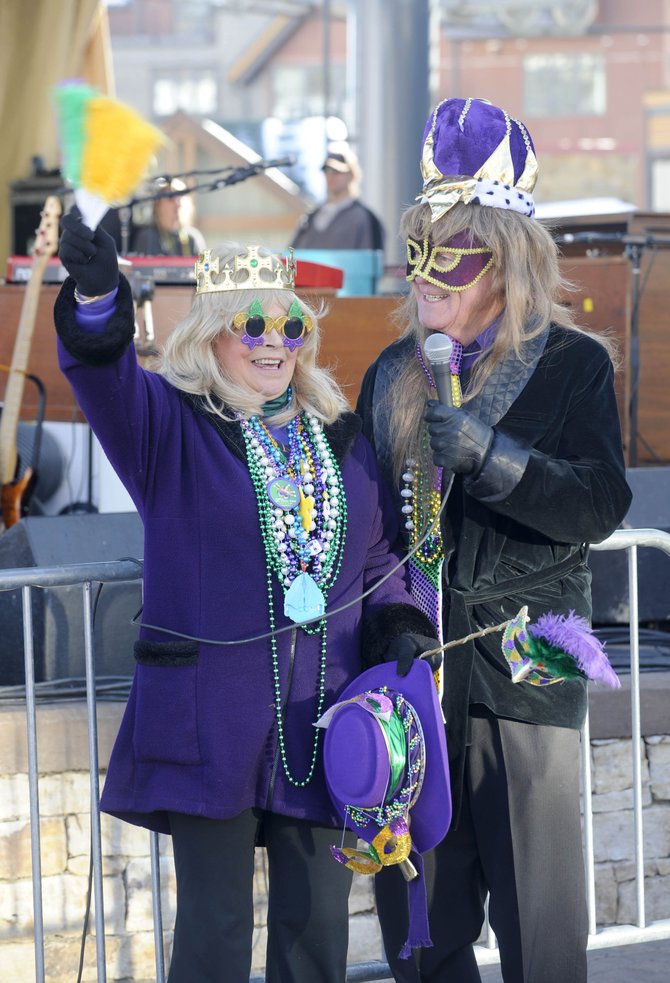 Longtime local couple Karen and Mix Beauvais are crowned the Rex and queen of Ski Mardi Gras in 2012 at Steamboat Ski Area.
Stories this photo appears in:

Side by side with the momentous 100th Winter Carnival, Steamboat Ski Area will be celebrating its annual Ski Mardi Gras weekend with specials and events through Fat Tuesday.

Stepping along with a lively rendition of "When the Saints Go Marching In," about 50 people, costumed in feathers and jester hats and draped in strings of plastic beads, made their way through the base area at Steamboat Ski Area.