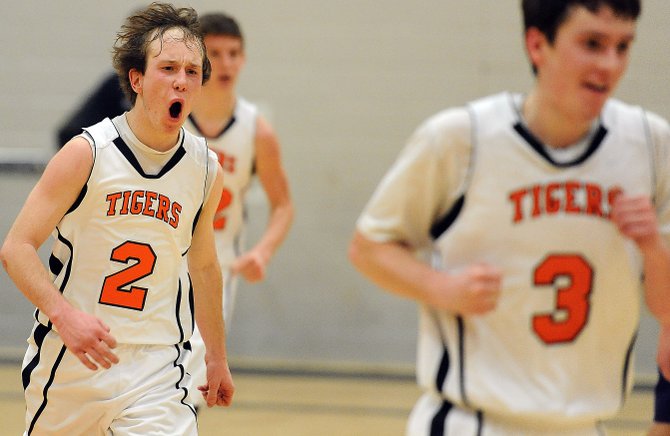 Hayden senior Hunter Johnston celebrates after time expires Saturday on the Tigers' 61-55 win against West Grand. Hayden lost to the same team nearly a month ago, but Saturday Johnston was at his best, helping push his team to an early first-half lead it never relinquished.
Stories this photo appears in:

Hayden senior Hunter Johnston helped the Tigers to a crucial Western Slope win against West Grand, 61-55, on Saturday night. Johnston finished the game with a career-high 22 points.
February 11, 2012 10:10 p.m.