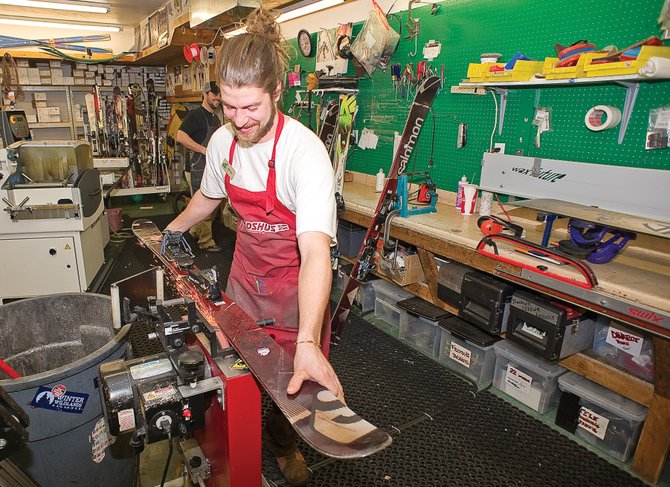 Kellen Johnson, a ski and snowboard technician with Ski Haus, tunes skis Friday afternoon. Several local ski shops are seeing a boost in different segments of their business, such as ski tuning, because of the lack of snow this season.
Stories this photo appears in:

Ski sales are down; tunes, clothes, sunglasses up
Ski Haus owner Rod Schrage is one of several local ski shop owners and managers whose businesses are relying on alternatives to typical winter sales of skis, snowboards and related gear because of little snow, warm weather and sunny skies this season.