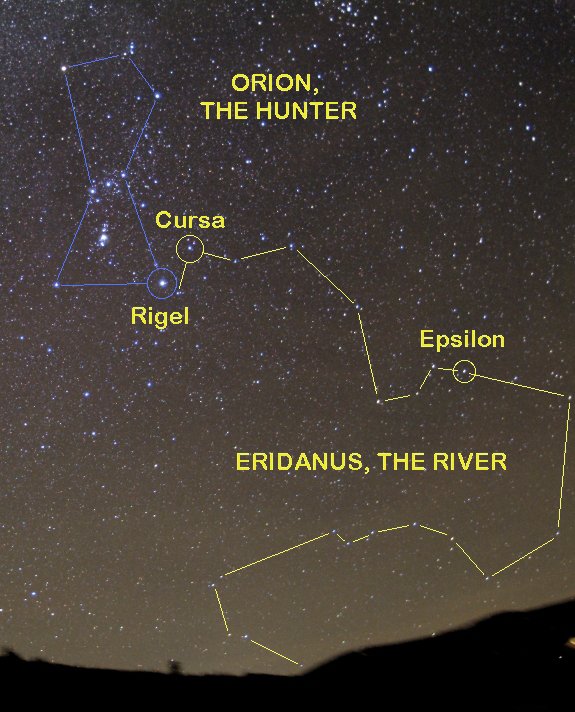 The meandering curves of Eridanus the River fill the sky west of Orion's familiar pattern. The star Epsilon Eridani is the closest twin of the sun to our solar system but is a much younger star than ours. Catch Eridanus in the early evening hours during February.
Stories this photo appears in:

The very familiar star pattern of Orion the Hunter is found overhead at 8 p.m. in early February. The bright stars Betelgeuse and Rigel at his shoulder and foot, respectively, join the three stars in a row marking Orion's Belt to form one of the most widely recognized star patterns in the entire sky.
February 6, 2012 5:26 p.m.