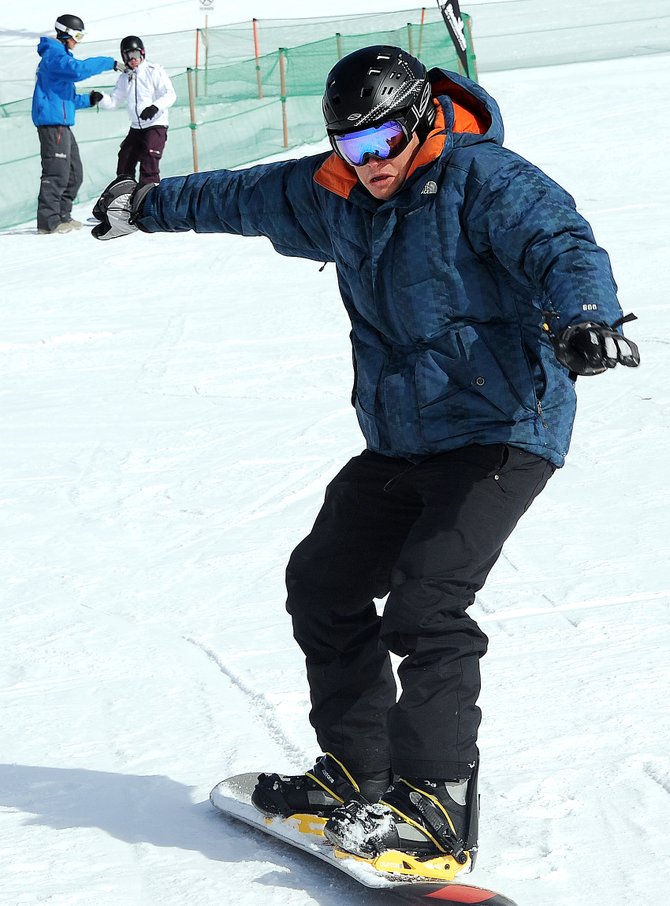 The process of learning how to snowboard is the process of learning a series of small steps. After one day in a group lesson, mostly spent with a magic carpet and a friendly pitch, we were close to being able to string turns together and get on the real mountain.
Stories this photo appears in:

I had forgotten how fun it can be to learn to do something like snowboard, that sense of exhilaration that rushes through the body when an instructor's advice works just as promised.