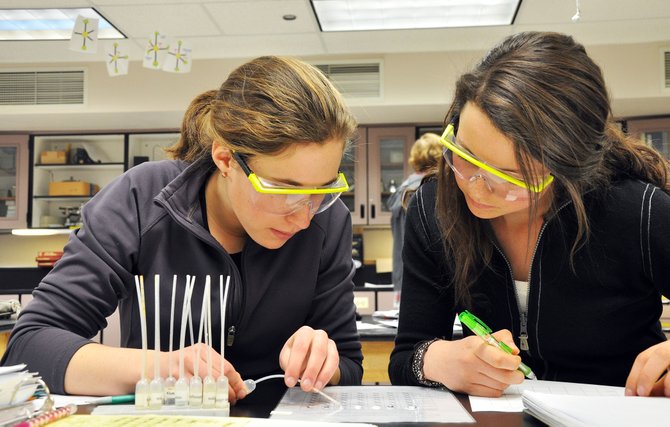 Steamboat Springs High School skiers Martha Anderson, left, and Lucy Newman mix chemicals Monday during a chemistry class. New technology and efforts by teachers are making it easier for winter athletes to excel academically even though they miss several days of school.
Stories this photo appears in:

With new classroom technology and a tenacious effort by teachers to accommodate the schedules of their athletic students, much has changed for the Yampa Valley's aspiring Olympians.