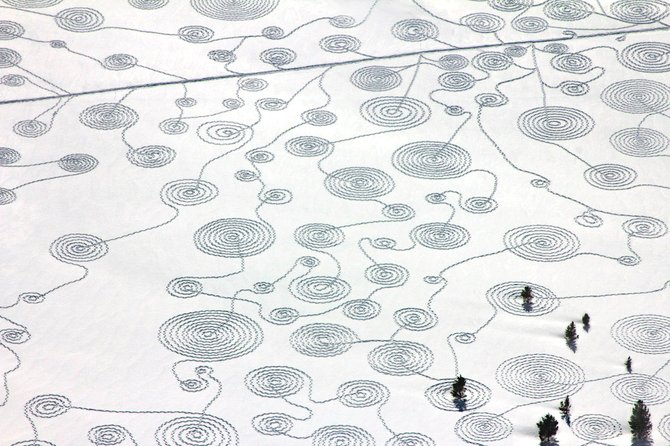 Artist Sonja Hinrichsen took this photo from a small airplane last week while flying over the first of two collaborative "Snow Drawing" art projects on Rabbit Ears Pass. Hinrichsen led a group of 10 people Saturday in another project.
Stories this photo appears in:

The snow was light and soft underfoot, reflecting the bright noon sun as 10 snowshoers picked their way carefully through a wide-open meadow atop Rabbit Ears Pass.
February 4, 2012 7:49 p.m.