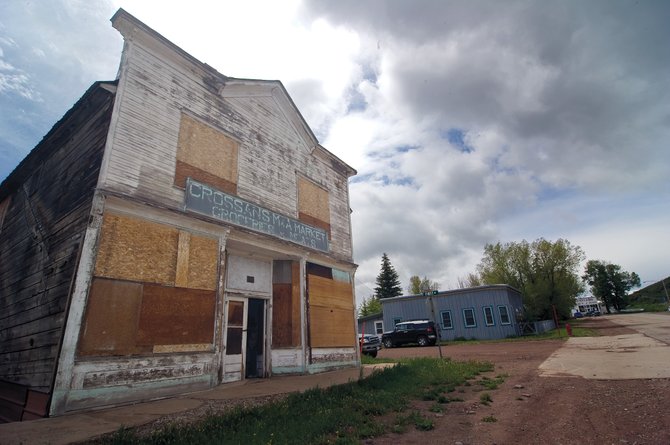 Most people in Yampa realize that the Crossan's M&A Market building, which was built in 1903, has seen better days. Despite the efforts of the Friends of Crossan's, a group of Yampa locals who are working on restoring the Crossan's building, the site was placed on Colorado's Endangered Places list by Colorado Preservation Inc. With the designation, Crossan's Market will receive more exposure. Specifically, Colorado Preservation will help with grant writing.

Stories this photo appears in:

Colorado Preservation on Thursday listed Crossan's M&A Market in Yampa as one of the year's Most Endangered Places. The designation helps add to the already burgeoning efforts of a group of Yampa residents who have made the market's restoration a priority.