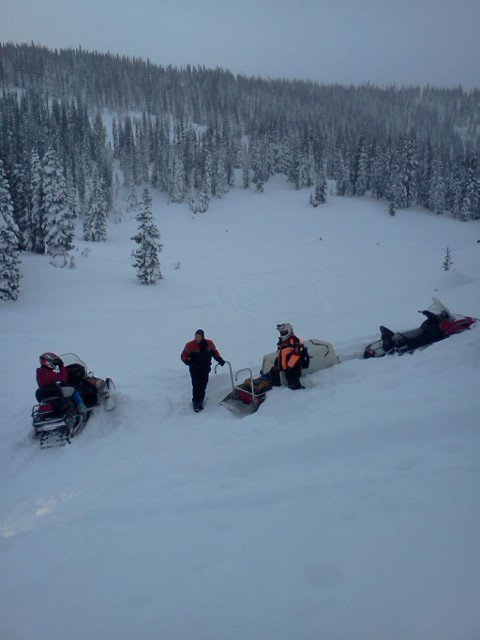 Routt County Search and Rescue volunteers carved out a path to pull a party of five stranded snowmobilers out of deep snow on Buffalo Pass. The stranded snowmobilers were uninjured.
Stories this photo appears in:

Five snowmobilers who spent a long, cold night stuck in deep snow on Buffalo Pass are safe and warm after a successful rescue mission Monday.