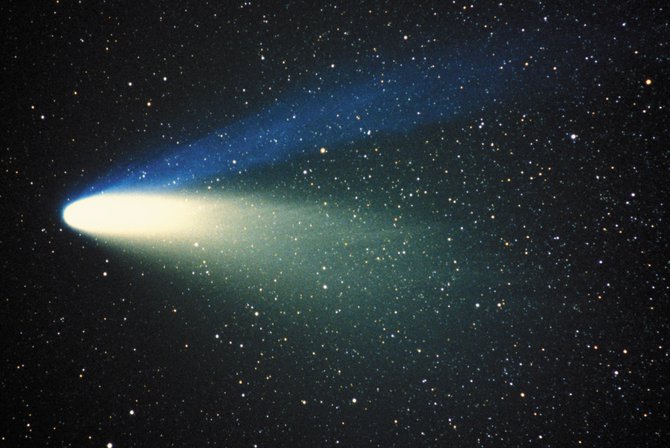 Comet Hale-Bopp on March 16, 1997: The brightest comet that most people alive today can remember is Comet Hale-Bopp, which hung in our evening sky like a kite for several weeks in spring 1997. In 2013, two new comets might outperform Hale-Bopp — Comet PanSTARRS and Comet ISON. Comet ISON, in particular, has the potential to outshine Hale-Bopp by a factor of 4000, becoming one of the brightest comets seen from Earth in centuries. We'll just have to wait and see.
Stories this photo appears in:
Jimmy Westlake's 2013 Cosmic Calendar of Celestial Events
December 29, 2012 10:43 p.m.

2013 will be the Year of the Comet. If they live up to their potential, Comet PanSTARRS and Comet ISON will be the real headline grabbers in 2013, but there are plenty of bright planets and showers of shooting stars to keep us looking up all year long.
December 29, 2012 1:01 p.m.