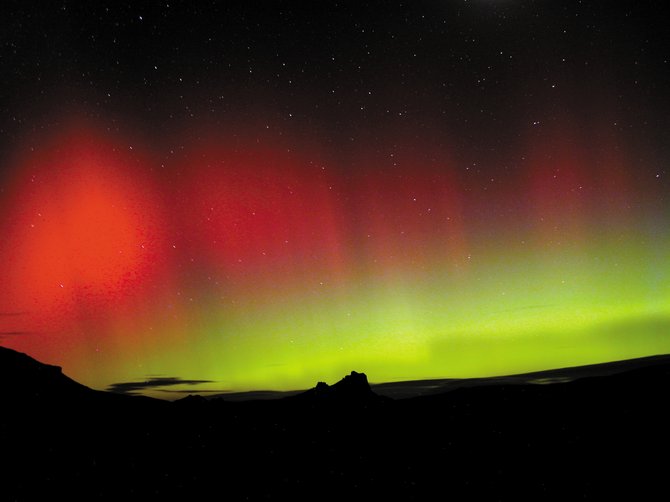 Auroral storm over Yampa Buttes on Oct. 29, 2003: When the sun nears the peak of its 11-year activity cycle, a large flare or coronal mass ejection can trigger a spectacular display of the northern lights visible from as far south as Colorado, as it did Oct. 29, 2003. With the next solar maximum predicted for late 2013, increasing solar activity this year will improve our chances for seeing some vivid auroras.
Stories this photo appears in:

2013 will be the Year of the Comet. If they live up to their potential, Comet PanSTARRS and Comet ISON will be the real headline grabbers in 2013, but there are plenty of bright planets and showers of shooting stars to keep us looking up all year long.
December 29, 2012 1:01 p.m.