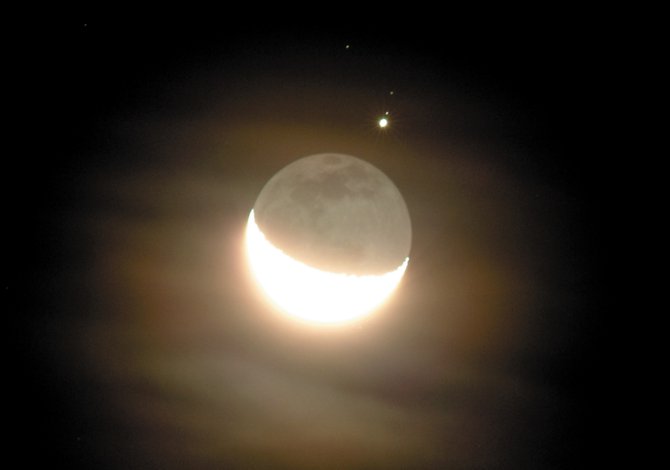 Moon meets Jupiter on Dec. 4, 2004: The moon and the dazzling planet Jupiter will cross paths several times in 2013, but the most spectacular meeting will occur Jan. 21. Even a pair of binoculars should reveal Jupiter's two largest moons, Ganymede and Callisto, just off the moon's shadowed horizon, as seen in this image from 2004.
Stories this photo appears in:
Jimmy Westlake's 2013 Cosmic Calendar of Celestial Events

2013 will be the Year of the Comet. If they live up to their potential, Comet PanSTARRS and Comet ISON will be the real headline grabbers in 2013, but there are plenty of bright planets and showers of shooting stars to keep us looking up all year long.